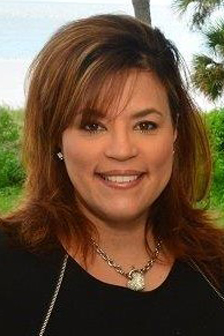 West of the Trail | 1800 Loma Linda Street, Sarasota
This walled estate is a dream home offering over 3,200 square feet of luxurious living spaces built by John Cannon Homes. Featuring 4 bedrooms, 4 bathrooms with travertine flooring, quality finishes throughout, and the most amazing pool area featuring two covered terraces, fireplace, summer kitchen, sound system, and towering trees for the utmost privacy.
"Everybody wants to live in Southside Village. It is, arguably, the perfect Sarasota neighborhood. This place is a classic American suburb of 50 or 60 years ago. Homes from various decades exist side by side, and practically all have been spruced up and beautifully landscaped. Mature trees shade the streets. There is no doubt that much of its charm is due to the nostalgia factor; many Sarasotans grew up in places like this. Southside Village is changing rapidly, and not everyone likes what's happening. Many of the charming old houses and mature trees are being torn down and replaced with new construction. Some are builders' models; some are architecturally distinguished modern homes. They blend in surprisingly well. It's only made the neighborhood more popular, though—you get a brand-new million-dollar home, great restaurants, and shopping, and if worse comes to worst, you can walk to the emergency room. These are excerpts from an article in Sarasota Magazine.
Location, Location, Location! Imagine being within a mile to downtown Sarasota, Sarasota Bayfront, and Southside Village. I helped my buyers make this home their own paradise. Sold at $1,670,000