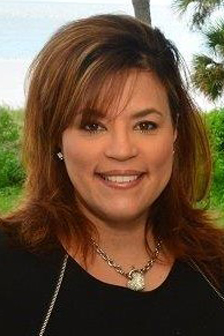 Happy January! The new year is always so welcoming because it's time to reset and plan on new goals. I thought it was important to share a list of resolutions that are helpful in maintaining your home in the best shape and highest value.
What are your New Year's Resolutions?
Every year I create a list of (12) resolutions: one for each month. Just like we nurture and maintain our health and relationships we must do the same with a home. Here are my favorite resolutions for your home:
Update your curb appeal-new plants, new numbers, new mailbox, etc.
Make a list of deferred maintenance and either tackle it yourself or call a vendor to make the repairs.
Update the décor to one room- spruce up the room with new colored pillows, area rugs, pictures, etc.
Paint your baseboards and wood trim- this will provide for a clean and meticulous look.
Invest in smart upgrades- replace your thermostat, replace your doorbell, and/or your garage door opener.
Create a maintenance schedule for the replacement of HVAC filters, water filters, batteries for smoke detectors, and stick to it.
Update your light fixtures in your bathrooms to add a fresh new modern look.
Organize your manuals and/or receipts into a 3-ring binder/notebook with plastic sleeves. Great to hand off to a new owner.
Conduct an energy audit by contacting your local electric company and find out if any repairs or updates are needed to save $$ on your electric bill.
Replace outdoor or indoor furniture by the room which will provide a new style that will make you happy.
Hire a cleaning service to perform a deep clean throughout your home
Create a budget for any big-ticket items (new roof, new HVAC, new appliances, etc.) and start a savings account.
The last thing to do is to contact your local REALTOR® for a current valuation and discuss the market trends. We are in a "hot" market and homes are selling very quickly at higher prices. Let's start chatting today.