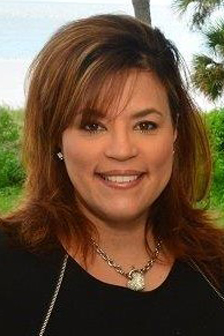 January 14-16, 2022, JD Hamel Park, Sarasota, FL
The Sarasota Seafood & Music Festival returns for its sixth year on January 14-16, 2022. Join us in JD Hamel Park, located in downtown Sarasota at the intersection of Gulfstream Avenue and Main Street. Bring along family and friends to enjoy fresh seafood and outstanding live music performances, along with shopping for arts, crafts and fine products. The event begins Friday night (January 14) with festivities from 4pm-10pm. Saturday the fun continues from 11am-10pm and Sunday 11am-6pm. General admission is FREE!!! The event is hosted by the Sarasota Downtown Enrichment Association with the Humane Society of Sarasota County the event's Special Guest.
Each year the festival offers a diverse menu of foods cooked fresh onsite. Seafood items are prepared using only the freshest local and sustainable ocean resources from the Florida Gulf Coast. Meat and vegetarian offerings also are on the menu along with a variety of side dishes and of course – tantalizing desserts! Alcoholic, non-alcoholic and fruit drinks are available along with a selection of sodas and bottled water. In intermissions between performances, explore shopping a marketplace of fine arts, crafts and fine products. Samples of the artwork, crafts and products that will be at the event are shown below to the right.
As you sit back to enjoy your meal, relax to some of Florida's top musical talents in such genres as R&B, blues, jazz, rock and Caribbean sounds. This year the outstanding live music performances will include, starting on Friday afternoon: Kara Nally Band (blues, funk), Billy Rice Band (country rock), and Kettle of Fish (rock, blues). Saturday relax and enjoy the live energy and amazing sounds of the Whole Band featuring Callie Chappell (Americana, rock, variety), Twinkle & Rock Soul Radio (rock, soul), Thunder Beach (classic dance rock), Selwyn Birchwood (electric swamp funkin' blues), and Damon Fowler (blues). Finish the weekend on Sunday to the amazing talents ofBryan Spainhower & Friends (Musica Eclectica), JP Soars & The Red Hots (Americana, rock, variety), and Ronnie Dee & The Superstars (funk, soul). The Band Performance Schedule is shown to the right. Please check back as the event nears to confirm dates and times as band performances may occasionally change.
There you have it! Plan A. Do come enjoy, relax and leave refreshed. We create this time for you and will lay the table with what you enjoy. You need only come and partake of the bounty.
NOTE: The Humane Society of Sarasota County (HSSC) will be onsite Saturday from 11am-2pm with their Big Mac Mobile Adoption Center. Please stop by to say "Hi" to their dedicated staff and to the 'friends' they will bring with them. Perhaps finding a new Life-companion! If you have questions, please call Christine at: (727) 542-3000. DatesJanuary 14-16, 2022TimesFriday 4pm-10pm; Saturday 11am-10pm; Sunday 11am-6pmAdmissionEvent admission is FREE!!!Driving Directions
GPS Address: JD Hamel Park, 199 Bayfront Drive, Sarasota, FL
Driving Directions
1) from St. Armands Circle: take John Ringling Blvd (SR-789) across Rt. 41 to the intersection of Cocoanut and Gulfstream (~4 minutes / 2.33 miles). Proceed south on Gulfstream. The show is in JD Hamel Park that begins at the intersection of Gulfstream and Main Street.
2) from North or South of downtown Sarasota: take Rt. 41 toward Marina Plaza and Main Street. Turn east on Main Street and continue to Gulfstream. JD Hamel Park and the seafood & music festival are to your right.Parking Information
The Palm Avenue Garage (1289 Palm Avenue)
Garage parking is available at the Palm Avenue Garage, located one block from Main Street on North Palm Avenue, only steps away from Five Points intersection in downtown Sarasota. The Palm Avenue Garage is a newly designed and LEED Certified facility utilizing the latest technology in equipment and design. The garage has spaces for 729 vehicles with handicap parking located on each floor close to the elevators. The city provides four reserved electric car-charging stations on the ground floor. The Palm Avenue parking garage is a perfect location to park short- or long-term visits to downtown Sarasota.
State Street Garage (1538 State Street)
The parking garage bilateral entrance and exit points will provide excellent access from both State Street and Ringling Blvd. Parking spaces are located on levels 2 through 6, with motorcycle, bicycle and handicap van access on the ground floor. With downtown parking demands so high, parking time limits will ensure there is always a parking spaces available in either the 2-hour parking "shopper zone", or the 4-hour time restricted area on levels 4 through 6.
2nd Street Garage (1400 Block of 2nd Street)
The 2nd Street Garage is located between First and Second streets, directly across from Whole Foods. Ground floor parking is intended for customers of Whole Foods, while the second and third level of the garage are open to the public (except where posted). The public parking access ramp is located on Second Street, near the corner of Central Avenue. There are time restrictions in the facility that are monitored by the City Parking Division and for which citations are issued for time violations. The time restrictions are as follows:
https://www.paragonartevents.com/S-41-Sarasota+Seafood+%26+Music+Festival.html