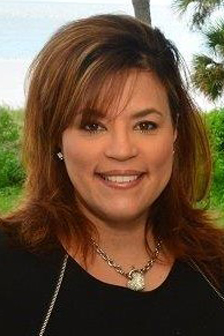 LEGACY TRAIL…
The ribbon-cutting ceremony occurred on July 6th! Segment 1 of the Legacy Trail North Extension from Proctor Road to Bahia Vista is now open to the public!! In addition, the county has also opened sections of Segment 2 from Culverhouse Nature Park to Sawyer Loop Road, and from Proctor Road to just north of Ashton Road.
Since Friends of The Legacy Trail first proposed extending The Trail into downtown Sarasota in 2013, it has been a long, hard, campaign with many ups and downs along the way.  The opening of Segment 1 represents a very significant milestone for our community and all who have supported and worked for the Extension.
Prior to becoming a popular recreational trail, it served as a railroad corridor. The trail will eventually reach from Payne Park in downtown Sarasota to Venice Beach.


AMAZON IS COMING TO MANATEE COUNTY…
Retail giant Amazon is opening a new Sarasota-Manatee distribution center.
The company confirming with the Herald-Tribune that they will open another local distribution center at 2200 Tallevast Road in Manatee County.
Similar to the distribution center that opened in Venice last August, the new Manatee County warehouse will be a last-mile facility, also known as the last place packages go before they hit the customer's front steps. This is EXCELLENT news for the local economy to create more jobs of part-time and full-time positions starting at $15.00 per hour.
SRQ-SARASOTA-BRADENTON AIRPORT…
SRQ Airport has added nonstop routes between Sarasota and Washington, D.C., New York City, and is increasing flights to Dallas and Austin, TX. The airport has continually expanded its selection and frequency of routes over the last year as the region has seen an influx of travelers.
SRQ Airport, the fastest growing Airport in the nation has just added one of Allegiant Air's two new Florida destinations from Washington D.C.'s Dulles International Airport.
The airline will launch the new service on Dec. 18, adding to its 24 destinations from SRQ, more than any other carrier at the airport. Washington service will begin from Jacksonville on Nov. 18. Minneapolis-St. Paul (Oct. 8) and Springfield-Branson, Missouri (Nov. 19) will begin flying from Punta Gorda.
Southwest Airlines flights from Sarasota-Bradenton International Airport to New York's LaGuardia Airport and Reagan National in Washington D.C. will begin Nov. 7, along with daily service to Dallas' Love Field. This is an incredible asset to our area.
NEW CONSTRUCTION…
Magnolia Ranch Coming in 2021- Upper Manatee /Pulte. Fall 2021 and look forward to showing you what we've got planned.
This new construction community provides luxurious single-family homes from the $300s. The community has a premier Bradenton location, situated off Manatee River Road, 5 miles from I-75, and will feature 72 exclusive 1 and 2-story new homes. Call or text me for additional details.